news
Redesign experiments in progress!
Well, it's been five years since I last updated, or had a real performance. It was an eventful five years. Breathing in, to breathe out. After all the living, I imagine the songs that come out of this period will be, um, interesting.
A magical night of cosmic americana and psychedelic folk in Jamaica Plain. Squirrel Flower, Emmalee Hunnicut (Asheville), Sarah Louise (Asheville), Wendy Alembic, Aisha Burns, Jen Strickland.

I'm playing my first gig in five years, at PA's Lounge, 345 Somerville Avenue, Somerville, MA. It's a WEMF-booked line-up, quite a variety in the line-up: Professor Caffeine & the Insecurities, Andrew Scandal, & tbd (It was People Like You, but I guess they cancelled.
Here's a funky animated poster.
A nice person in England, surprised me with a sweet gesture. Not only did he introduce me to Soundcloud, but he also gifted me a lil' membership. It's very much appreciated. So, now, you can listen to my sketching songs on Soundcloud. Also, Faith is available on Bandcamp.
Sooner or later, I'll get the new stuff written & recorded, and then there will be a special limited run of cdr's on Perhaps Transparent. The first release in the series was by P.G. Six.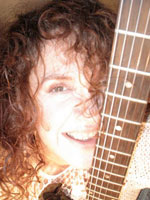 I'm working on new music & also running a small design shop,… it's been pretty quiet musically. If you'd like to be the first to hear about new stuff, sign up for emails using the form here.
The online shop has all the releases I've made, so far.